Doin' The Charleston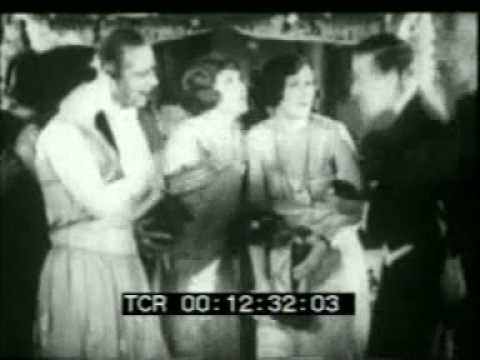 We have just returned from a whirlwind trip (45 hours from wheels down to wheels up) to Charleston, SC. The Professor's eldest nephew got married – the indisputable highlight of weekend – and we raced the clock at a frenetic pace to pack in as much old-fashioned fun as we possible could. I adore Charleston. And while Little Chick had visited as a little two-year old ages ago, she obviously doesn't remember a thing, so I wanted her to drink it up, soak it in and live large…Scott and Zelda style. Try to keep the beat, here's a punch list of everything we did this weekend:
* Once we settled a rental car snafu that's too boring to discuss, I immediately started looking for a local low country dive where we could dine on shrimp and grits and abide by my "Eat Local, No Chains!" rule. As I kept a watchful eye for a place to lure me in from the side of the road, the Professor and Little Chick overruled me and wheeled us into a Chick-Fil-A. Whatever. I was outnumbered and outvoted. Shrimp and grits were still on my To Do list because that is what you eat when you are in the low country, people. Not chain fried chicken.
* We dropped in on brother-in-law and sister-in-law who were hosting the nuptials and were just a tad busy overseeing the building of tents and the placement of altars and bars. We sat on our fannies with a cold beer, laughing with them and sharing news of the day as if time mattered not. We stayed just long enough to catch up, but not long enough to be put to work.
* After a quick refresh at the hotel, we were off to the rehearsal dinner. I know you are curious, but no, I did not do a poem toast. Men always groan when girls get up to do a poem toast but for the record, mine are legendary and have widespread bi-partisan appeal across gender lines. So I was ready to craft one if the Professor had cold feet, but luckily he delivered a lovely off-the-cuff toast. We dined on Southern-style pulled pork (or maybe chicken?…it was dark and there was much debate) barbecue sandwiches, macaroni and cheese, beans and slaw. Shrimp and grits were still on my To Do list but no worries, it was just our first night in the low country.
* The alarm sounded early on Saturday morning. Like Clark Griswold I roused the troops for a quest to see the world's largest ball of twine. Okay, so we didn't see that, but we did hit the famed downtown market and saw them weaving straw baskets and straw flowers and straw everything.
* Then we took a carriage ride around downtown because I love historic carriage rides. We had a great driver but he averaged about 20oz of Coke Zero every five minutes and was so hyped up on caffeine that he spewed out too much history and architectural detail all at once. I didn't retain much of anything. Takeaways? There was an almost slave rising in 1822 that never materialized. Lots more earthquakes have hit Charleston than you'd imagine. And the houses are more gorgeous and more expensive than you can ever afford.
* Little Chick had lifted a brochure for the Moon Pie store when we were detained at the car rental place, and she was unwavering in her determination to get herself to that Moon Pie store. I have to say, I do not understand all the various Southern regions trying to suddenly claim the moon pie. Mobile AL has a moon pie drop on new years, they throw moon pies in mardi gras parades and they have aligned their city brand with the moon pie…a delectable and nostalgic treat, granted. But one that is made in Tennessee. And now Charleston is cashing in on moon pie mania? Is it just a general southern thing now? Well, we succumbed of course, and somehow pumped a good bit of cash into the moon pie machine.
* Then we hit the farmers market where we made it out with only a small vial of olive oil
* Next we lunched at Rue de Jean, a french-style bistro and the restaurant that our Nephew The Groom manages. Needless to say he wasn't there as it was his wedding day, but that didn't stop the Professor from calling him from the restaurant to fake complain about the service and pump him for detail about what to order. We shared escargot, then I had the white bean soup with rabbit sausage and a fried goat cheese salad. Delish. But shrimp and grits were still on my low country To Do list, dammit. I was running out of time.
* Then Niece Margaret took us on a driving tour in the form of a high-speed chase. We saw the beach community and Garden & Gun style houses on Sullivan's Island, waved at the ocean and envied the beachgoers, marveled at the marshes and estimated how many redfish were tailing in them, looked longingly at flats boats, saw Isle of Palms, and finished the tour by visiting her famed Art Bus. The Art Bus is a multi-year project Margaret is seeing to fruition with the help of her church, a donated bus from NYC, and many, many volunteers. It is her mission to take art to schools without art programs and to the elderly and out into the community. SO PROUD OF THE ART BUS! (Especially impressed with the reclaimed vintage pine flooring she recently installed.)
* With minutes to spare we gussied up and slid into our seats for the wedding ceremony which was lovely. There was a beautiful bride, a beaming groom and a dog with a top hat who barked on cue just as the couple was pronounced husband and wife.
* As the champagne was flowing and the DJ picked up the pace, I saw what I had been looking for all weekend. Finally! Shrimp and grits. And they were to die for, definitely worth the wait. The shrimp were swimming in a creamy lobster sauce and the grits were all I'd hoped for…more southern than a moon pie in fact.
* Just the sustenance I needed to hit the dance floor. I'd love to report a scene straight out of the Roaring 20's with all of us in flapper dresses ragtiming to the Charleston, but the truth is we were too busy dancing 'Gangnam Style'. The award went to Mother of the Groom, my sister-in-law who thoroughly rocked the Gangnam style dance as she confessed she'd just learned it on the TODAY Show. Ha ha ha! We all laughed at how hilarious that was. (I myself learned it on Good Morning America.) Later, after an exhausting round of the Electric Slide that cleared the dance floor, I recruited my other sister-in-law and a few other victims to stick with me for some Journey and my mind-blowing air guitar solo to 'Don't Stop Believing'. Trust me, I worked off the shrimp and grits. I just love love love weddings…
* But alas the fun came to and end and we had to limp through airports yesterday as we worked our way back to Austin. As we mulled around The Body Shop in the Atlanta airport during our layover, Little Chick and I could not resist the offer for a free makeover. She ended up looking gorgeous, although about ten years older than 13, while I looked more made up than a Tammy Faye drag queen. I have never had so much makeup on in my life, the Professor was horrified when he saw me. And Little Chick and I were both horrified when we bumped into not only one of her summer camp friends, but also the little girl's father whom I went to camp with way back in the day. Ah yes, the joy of running into old friends in complete show girl, vegas-style glittery caked-on makeup in the middle of the day in the F terminal of the Atlanta airport. By the time we slept through the final flight and seven pounds of mascara had melted down our faces we arrived in Austin looking like two sad clowns.
And that wraps up our weekend in Charleston. BEST WISHES, CONGRATULATIONS AND MUCH LOVE TO STEPHANIE & JACK!
"My candle burns at both ends;
It will not last the night;
But ah, my foes, and oh, my friends—
It gives a lovely light."
First Fig by Edna St. Vincent Millay